Prayer Before Examination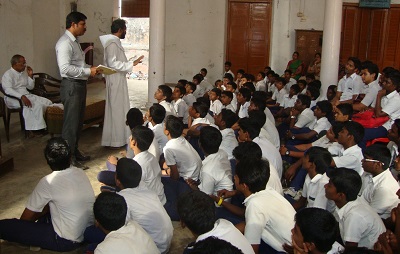 Special Prayer meeting for Class X & Class XII students of 2015by Rev. Fr. Lourdusami Susai (Correspondent) and Rev. Fr. Charles Bernard (Treasurer)
Almighty Father, the seat of all knowledge and wisdom, we praise and glorify your Holy Name. We beseech you Dear Lord to be our guide and help when we write our examinations.
Give us the knowledge and wisdom to write proper answers for the questions. Grant us good health, cheer and memory power. Provide us conducive situations in the school and our homes to sit and study well. We pray for delivering us from all evils and temptations. Enable us to get good results and to bring glory to your Holy Name.
We ask these in the precious name of our Lord Jesus Christ.
- Amen