An Appeal to the Wesleyans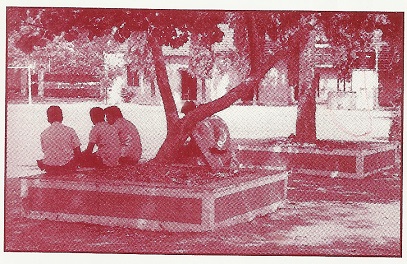 Concrete Benches constructed around the playground by WAA
Dear Wesleyan,
The Wesley Alumni Association (WAA) has been rendering sincere services to the Alma Mater by providing Infrastructure facilities since its inception. Though our School has many infrastructural needs, we take up and complete one major project every financial year from the contribution raised from members and well-wishers.
This financial year WAA has taken up to provide one 'Smart Class Facility' to the School and this project estimate comes to Rs.2,40,000/-. In this regard, we earnestly appeal to all our respected Wesleyans to contribute generously for the completion of this project "Smart Class Facility" before the closure of this financial year.
The School will also be reaching the proud milestone of two hundred years of its establishment in the year 2018. The Wesley Alumni Association has ambitious plan to construct a Bi-Centenary building before 2018. A separate fund has been constituted for this purpose, for which resources have to be raised.
We appeal to the proud Wesleyans and other Philanthropists to support the above mentioned initiatives of the Wesley Alumni Association. Your support shall be highly appreciated and we assure you that our present and future Students will definitely benefit from these initiatives
Please send your Donations to :

The Wesley Alumni Association
C/o Wesley Higher Secondary School
No.10, West Cott Road
Royapettah, Chennai 600 014

Please make your Cheque / DD in favour of :

"Wesley Alumni Association"
Indian Bank, Clock Tower Branch, Chennai

Payments can also be made online to the
S.B.Account No. : 766661743
IFSC Code No. : IDIB000C038


Contribution made will be eligible for deduction under Section 80G of the Income Tax Act.