Bicentenary of the School in 2018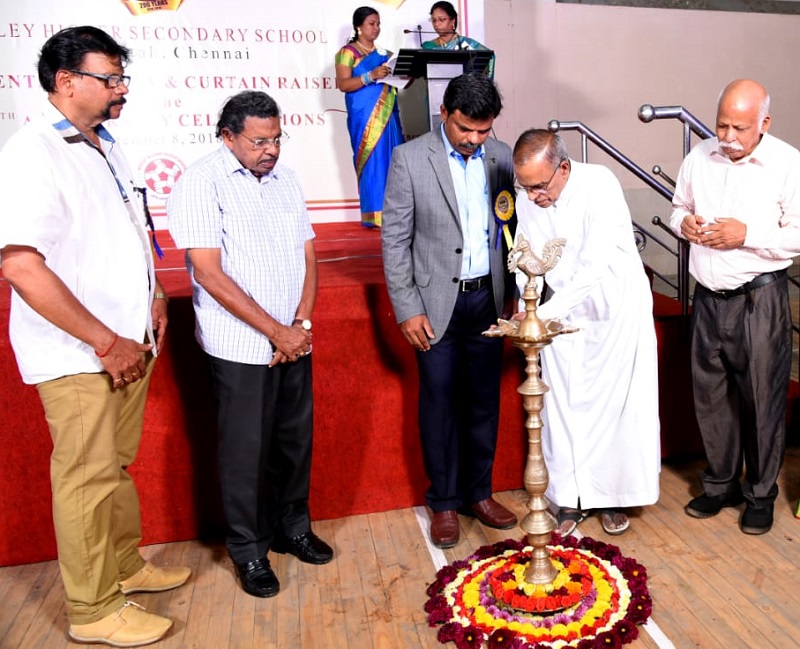 Dear Wesleyans,
With the active involvement of many of our Alumni and Wesley School Management, Curtain Raiser Programme for the Wesley School Bicentenary Celebrations was held on 8th September 2018, as part of Alumni Day 2018. Bicentenary Logo and a School Anthem were released on that day. Large number of alumni graced the occasion and made it a memorable one. Henceforth, our School Annual Reunion Day will be celebrated on the Second Saturday of every September.
The programme held on 8th September 2018 is the beginning for the Bicentenary Year Celebrations planned by Wesley Alumni Association (WAA), in consultation with Wesley School Management. The School Management has already built a Bicentenary Building and opened it for use during this Academic Year 2018-2019. The Bicentenary Rev. James Lynch Block built at a cost of more than Rs.70 Lakhs has 10 Class Rooms for meeting the growing needs of the School.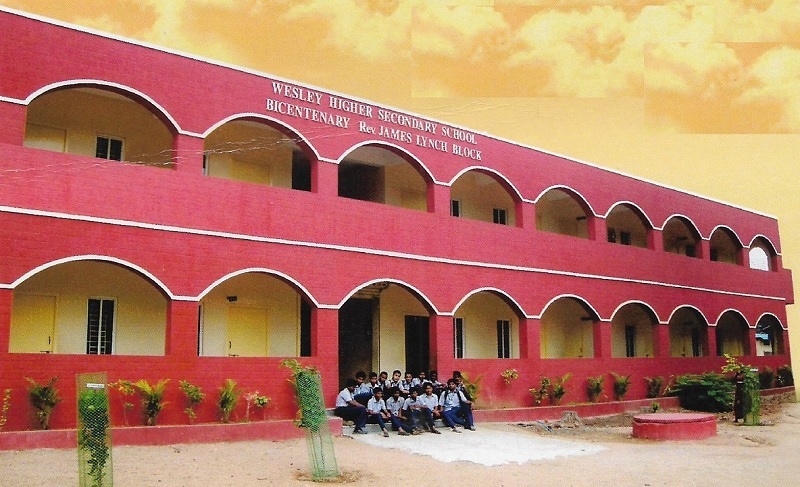 Wesley Alumni Association is planning to carry out the following infrastructure development projects during this Bicentenary Year:
Renovation of School Assembly Hall, which is dear to all the Alumni of the School
Renovating and Upgrading the Science Laboratory
Upgrading our Computer Laboratory with around 50 computers
Improving the School Library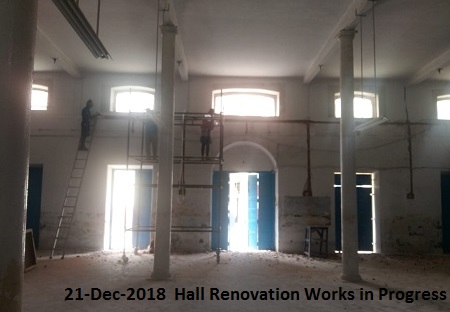 An impressive Bicentenary Monument is planned to be built and opened at the time of grand finale of the Bicentenary Celebrations scheduled to be held in June 2019. Meanwhile, to commemorate this historic occasion various events are planned every month within the School.
In order to carry out various developmental activities planned during this Bicentenary Year, it is estimated that we may require around Rs.60 Lakhs. In this regard, Wesley Alumni Association requests all the Wesleyans, who are spread all over the Globe, and Philanthropists to come forward and donate generously. This will go a long way in maintaining the glory of our Great School and motivate to perform better in imparting quality education to the current and future students.
We will also be bringing out a Souvenir on this occasion with the articles written by eminent personalities. We expect to raise some funds through the advertisement pages in this Souvenir. We request the assistance of the Alumni in getting the support of the Business Community in getting the advertisements to be included in the Souvenir and donations. The support from the Business Community, received as a part of their Corporate Social Responsibility, will definitely assist us in this noble cause.
All contributions made will be eligible for deduction under Section 80G of the Income Tax Act, 1961 vide Order No. DIT(E) No.2(645)08-09 dt.13.03.2009 issued by Directorate of Income Tax (Exemptions), Chennai.
The contributions may kindly be made thro Cheque / DD drawn in favour of: "Wesley School Bicentenary Account"
Indian Bank, Clock Tower Branch, Chennai

Payments can also be made online to: Account No. : 6668556476
IFSC Code No. : IDIB000C038

Contribution made will be eligible for deduction under Section 80G of the Income Tax Act. While making payments, kindly inform us your contact details clearly so that we can send Official Receipts for the payments received. Please send all your communications addressed to:

Wesley School Bicentenary
C/o Wesley Higher Secondary School
No.10, West Cott Road
Royapettah, Chennai 600 014

Email: wesleyhss200@gmail.com
Ph: 044-28589010

Thank You.