The School Crest and Motto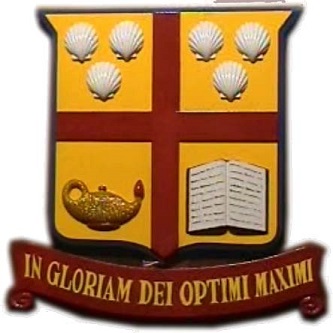 The School Crest adopts the Wesleyan Principles. The shield is selected by a Cross, the symbol of Christians. Scallop shells in the top two quarters indicate that we are pilgrims seeking knowledge together.
The Lamp indicates the spreading of Knowledge and the Book at one Quarter is BIBLE, the sea of knowledge and revelation of God.
The Motto of the School is inscribed below in Greek:
"IN GLORIAM DEI OPTIMI MAXIMI",
which means that,
"THE SCHOOL STRIVES TO CONDUCT ALL ACTIVITIESTO THE GLORY OF GOD".
School Colours are Red and Golden Yellow