Wesley Alumni Association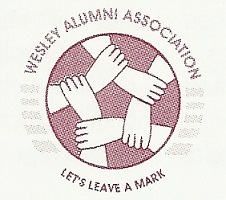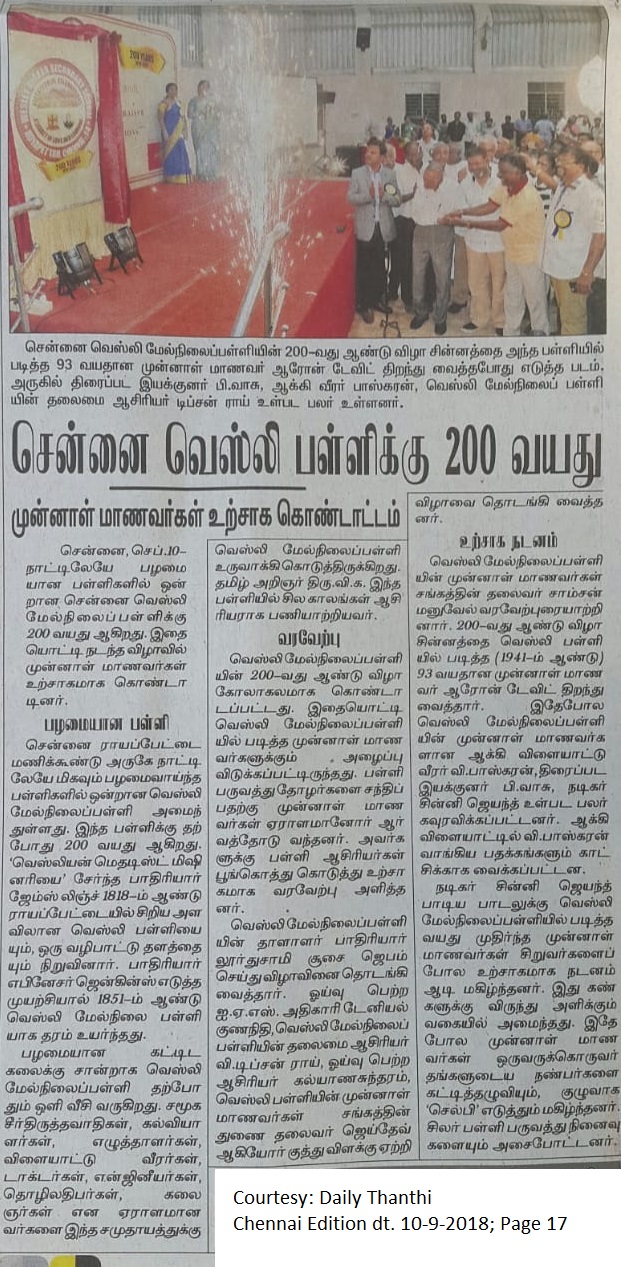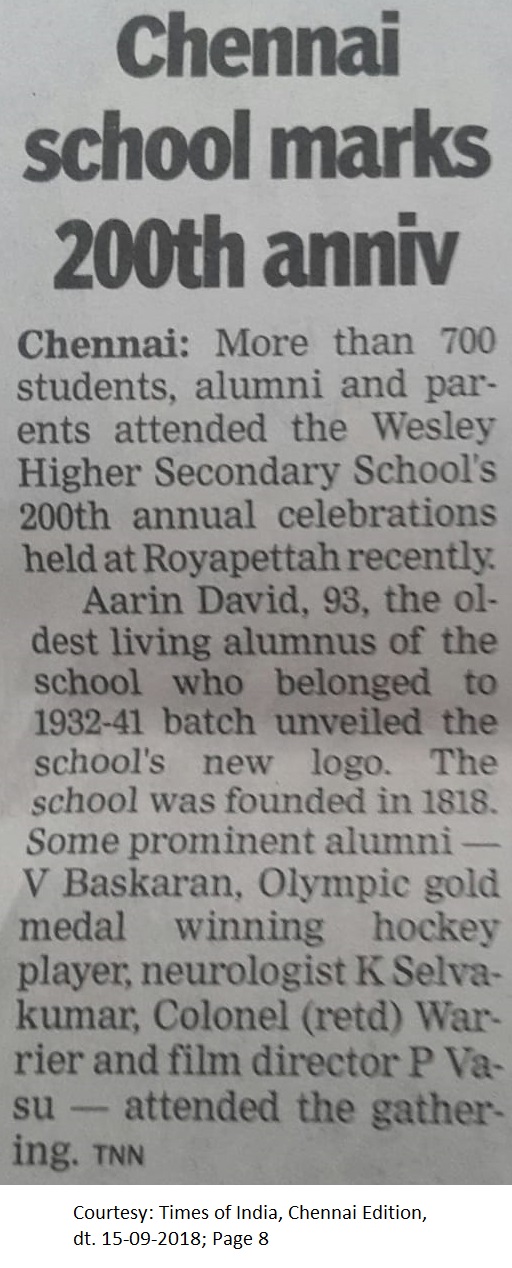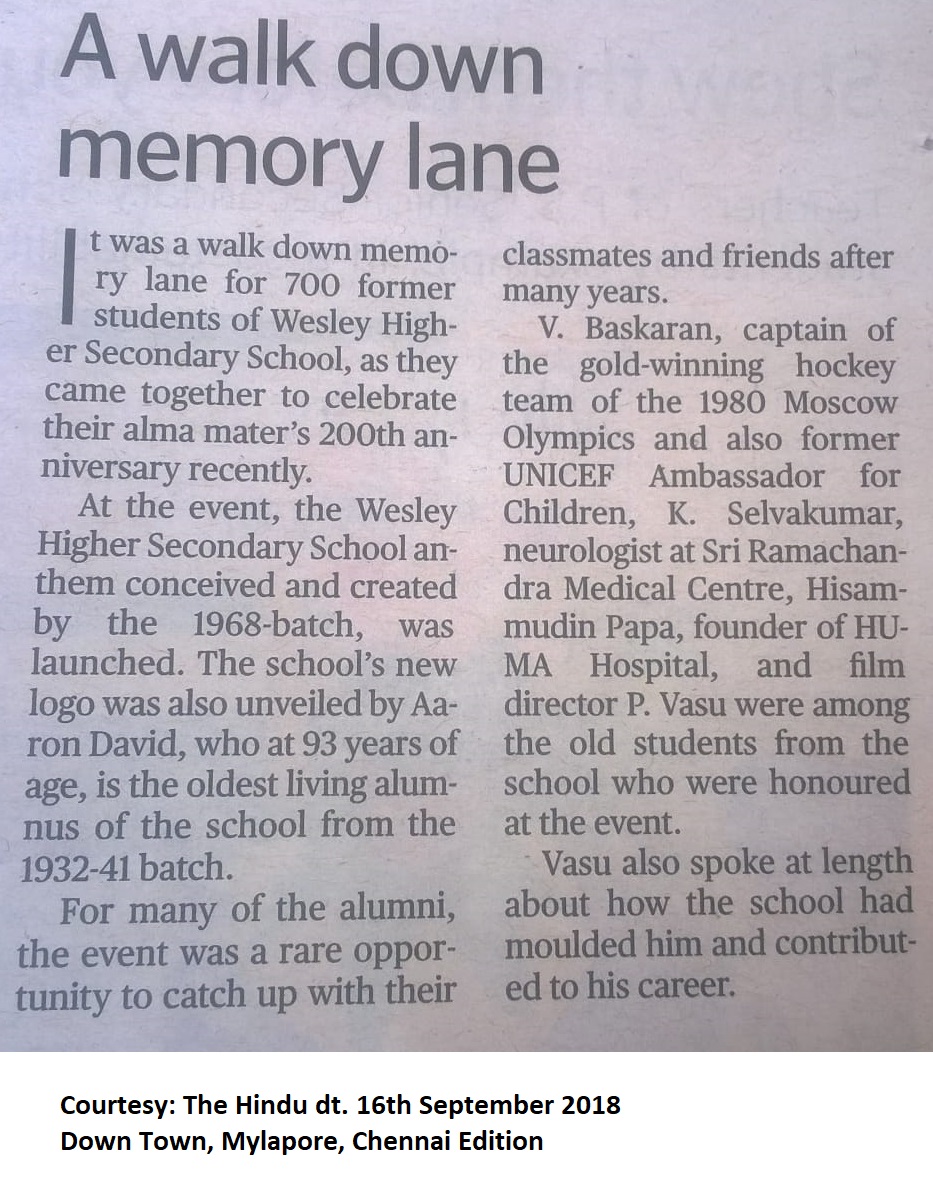 The Wesley Alumni Association (WAA) was formed in the year 2007 with the initiatives taken by Dr. N. Vijayan, President of Meston Education and Development Association (MEDA), Rev. Fr. Lourdusami Susai, Present MEDA Secretary, Mr. J. Jayamani, the then Headmaster of the School and Mr. Aaron David, an alumnus of 1941 Batch SSLC and the support extended by the 1979 Batch of Wesley Higher Secondary School. The aims and objectives of the Wesley Alumni Association are the following:
Unite and animate all former Wesley Students to rediscover their potentialities.
To have close fraternal relationship with Wesley School, Chennai.
Co-operate and help in the growth and development of the school.
Help to promote the welfare of the present and former Students of this institution.
To grant stipends, scholarships, studentship and other allowance, concession and gratuities to deserving scholars, students and other candidates.
WAA is registered under the Tamil Nadu Societies Registration Act, 1975 and under Section 12A of the Income Tax Act, 1961, as a Charitable Trust.
Dr. N. Vijayan is the Patron of the Wesley Alumni Association. Rev. Fr. Lourdusami Susai is the Counsellor and Mr. Samson Manuel is the present President of WAA. Mr. P. J. Jaidev and Mr. M. Vinayagam are Vice-Presidents of the Association. Mr. V. Dipson Roy, the Headmaster is the Secretary and Mr. K Panneerselvam is Joint Secretary of WAA. Mr. E. Natesan is the Treasurer of the Association.
Life Membership Fee is Rs.1000/-.
All the old Students of our School are welcome to join the Association.