Tests and Examinations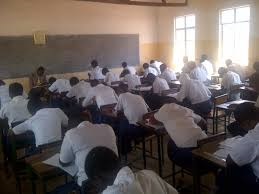 Periodical Tests and Examinations are conducted for the students of all classes throughout the year. The Test and Examination schedule are as follows:
Monthly Tests are conducted in June, August and October
Mid Term Tests are conducted in July, November and February
Quarterly Examination / First Summative is held in September.
Half Yearly Examination / Second Summative is held in December.
Annual Examination / Third Summative is held in March / April.
Promotion of students in Std. VI to Std. IX and Std. XI are based on the whole year's performance.
Std. X (SSLC) and Std. XII students are prepared for the Public Examinations, with three Revision Examinations as follows:
First Revision Tests are conducted in January beginning.
Second Revision Tests are held in January end.
Third Revision Tests are held in February.