Parent Teachers Association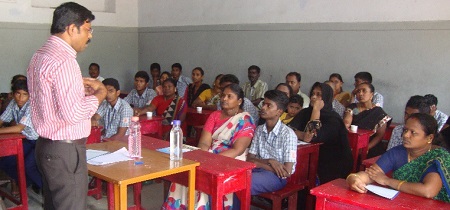 No Teacher can substitute the 'Parents'. No School can be an alternative for the 'Home'.
Parents play a vital role in the education of a child. The School and the Teachers are only an extension of the educational process which the parents have already begun at home. Hence, we look forward to maximum co-operation and understanding between the Parents and the School authorities which will enable us to bring out the best in every child entrusted to us.
Special Counselling session for the Parents of Class IX and Class XI Students held in July 2015
The School has an active Parent Teachers Association, affiliated to the State PTA, a duly Registered Body organized as per Government Orders. The Association acts as a link between Students, Teachers and Parents. It aims to maintain cordial relationship, providing facilities and amenities and creating conducive atmosphere for the students and teachers to improve the learning environment.
There is an Executive Committee for which the Headmaster is Ex-Officio Secretary and the Correspondent of the School representing management is the Ex-Officio Treasurer. President and Members are elected. The Executive Committee meets once in every month to review improvements. Every Parent and Teacher is a member of the Association. Annual Membership Fee is Rs.50/-.
The Association is also authorised to collect voluntary donations towards making improvements in the School amenities.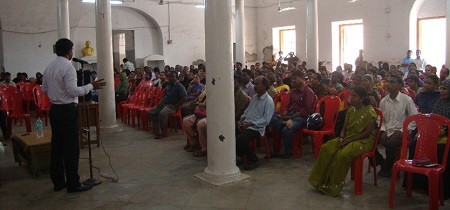 Special Counselling session for the Parents of Class VI to Class VIII Students held in July 2015