Infrastructure
New Computer Lab inaugurated on 15th August 2021
Our School, one of the oldest schools in the country, is located in a large campus with large number of trees. The School has a big playground for playing Football, Hockey and Cricket. It has courts for playing Basket Ball, Volley Ball, Badminton, Tennis, etc. It has facilities for conductinbg athletic events.
The School has Science Lab, Library, Computer Centre and a Smart Class Room.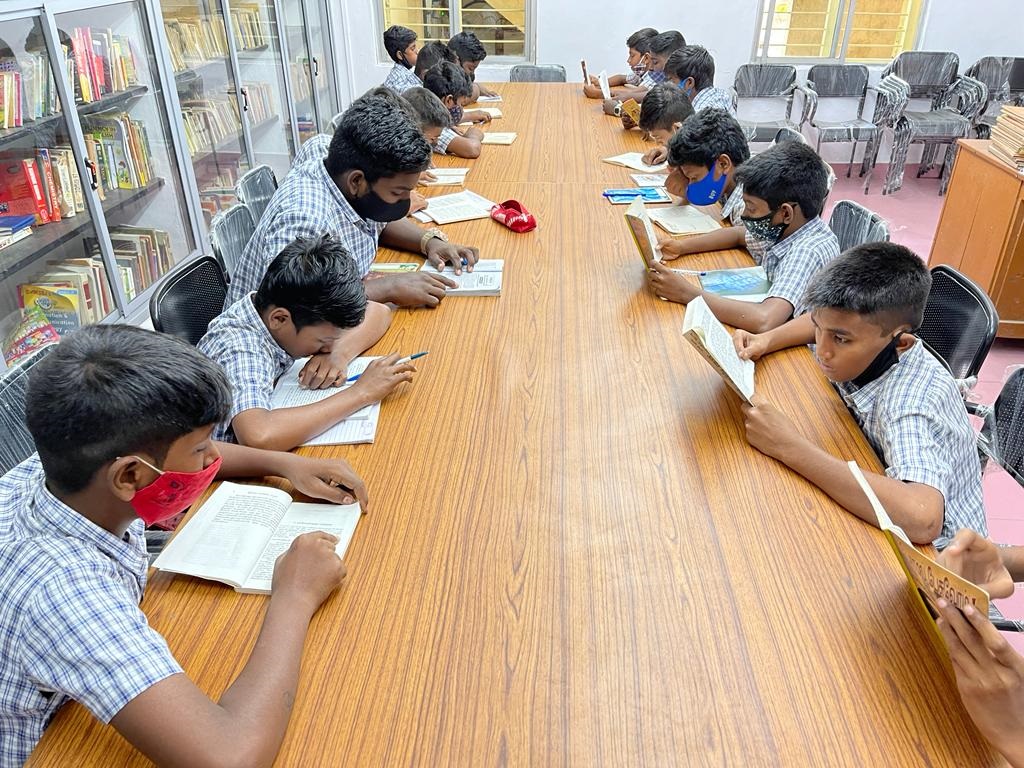 Thiru Vi Ka Library inaugurated on 15th August 2021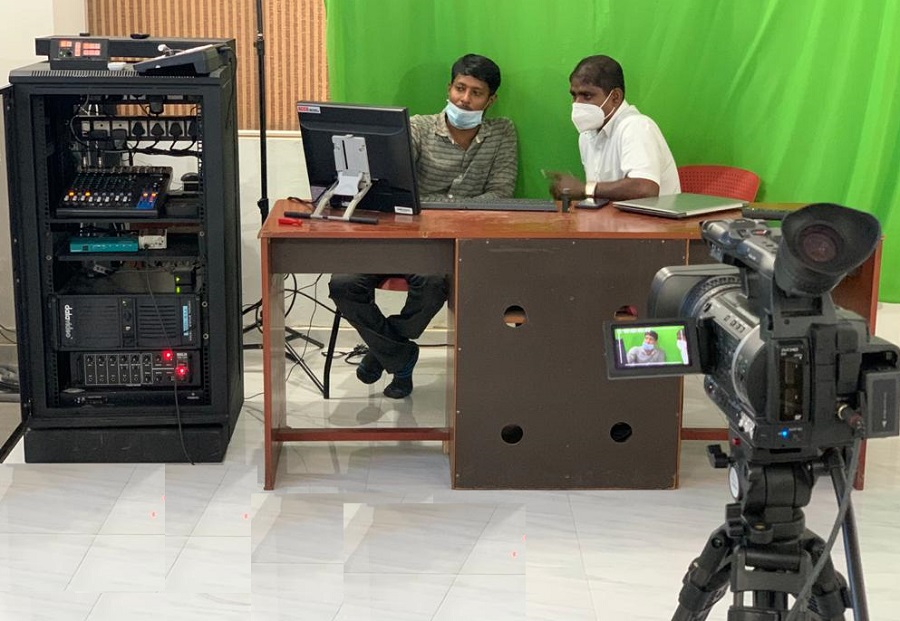 The School Library has good collection of books and periodicals. Newspapers and Magazines are available for students to read. The Library also has a TV, DVD Player, Radio and Broadband Connectivity for Internet. New Thiru Vi Ka Library was inaugurated on 15th August 2021
Wesley Computer Centre was established in the year 1989. Keeping in view the objective of Government of Tamil Nadu, we have the infrastructure to offer Computer Education to all Students in our School, starting from Stds. VI to XII, covering an updated and graded syllabus. A new Computer Centre with 30 Desktoip Computers was inaugurated on 15th August 2021.