Sports Stars of Wesley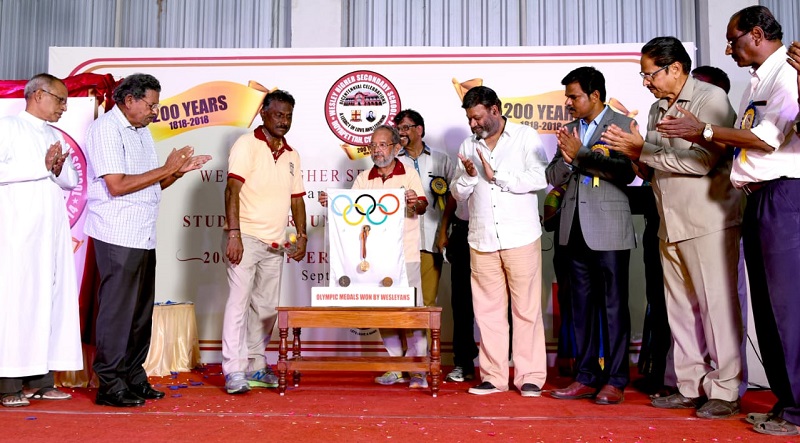 Wesley School is known for very many victorious teams and many Sports Stars. The Football and Hockey Teams of our School have been the winners of many tournaments at the District and State level.
Many of our students have represented various State and National Teams and brought glory to their Teams and our School. It was a proud moment for our School when the Indian Hockey Team won the Gold Medal in the Olympic Games held at Moscow in the year 1980. Sri V Baskaran, an alumnus of our School, was the Captain of the Indian Hockey Team that won the Gold Medal.
Sri Baskaran was also a Member of the Indian Hockey Team in the previous Olympic Games held at Montreal in the year 1976. Sri Baskaran was a recipient of Arjuna Award in 1979 and Padma Shri in 1980.
Sri Krishnamurthy Perumal is another alumnus of our School who was two time Olympic Medallist.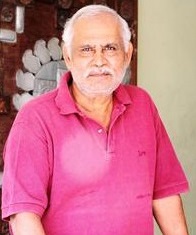 Sri Krishnamurthy was a member of Indian Hockey Team that won Bronze Medal at 1968 Mexico Olympics and 1972 Munich Olympics. Sri Krishnamurthy was also a recipient of Arjuna Award in 1971.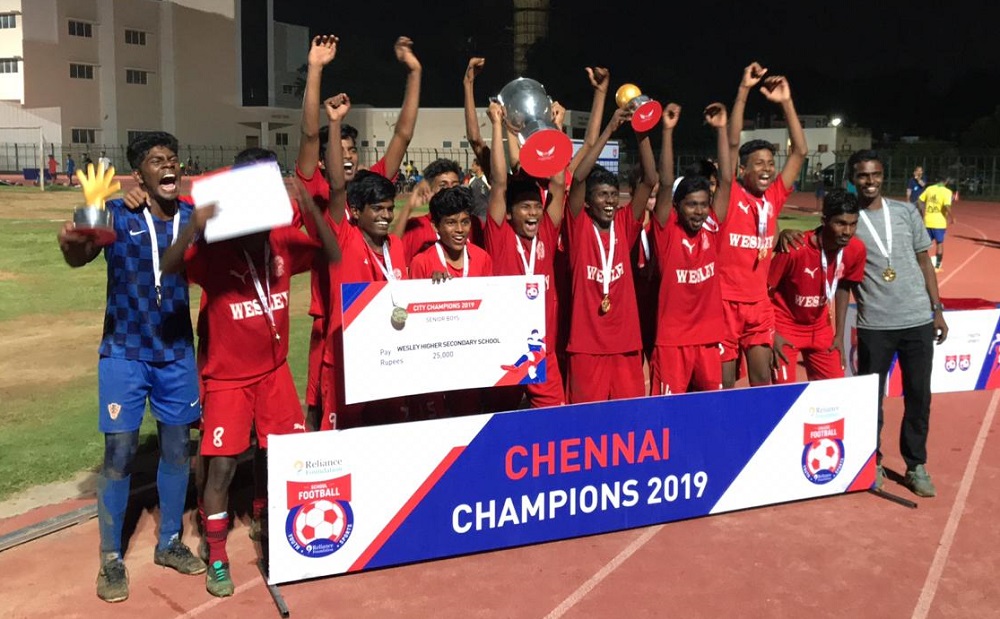 Reliance State Level Football Tournament 2019 Champions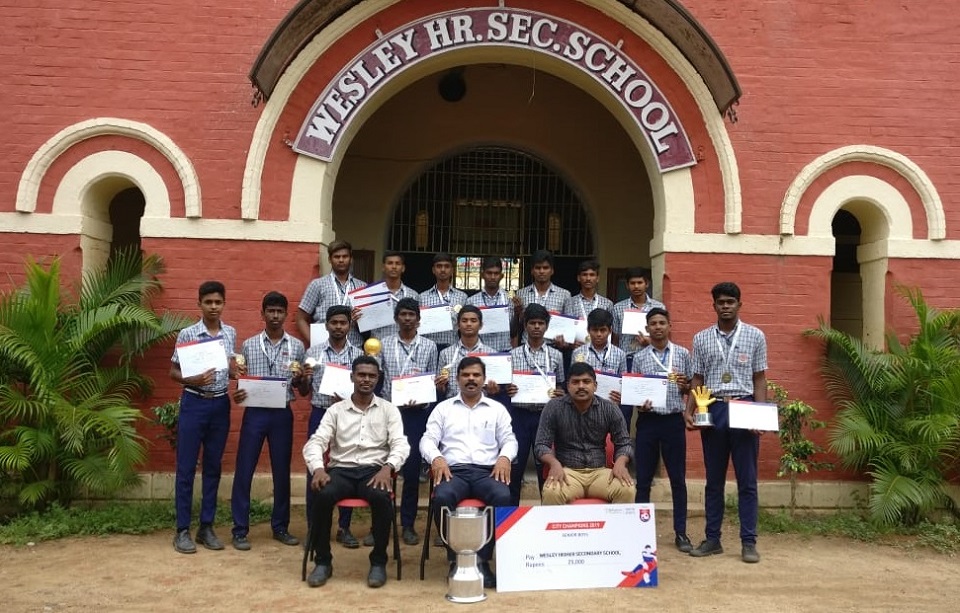 Reliance State Level Football Tournament 2019 Champions with Headmaster and PT Masters