About Wesley School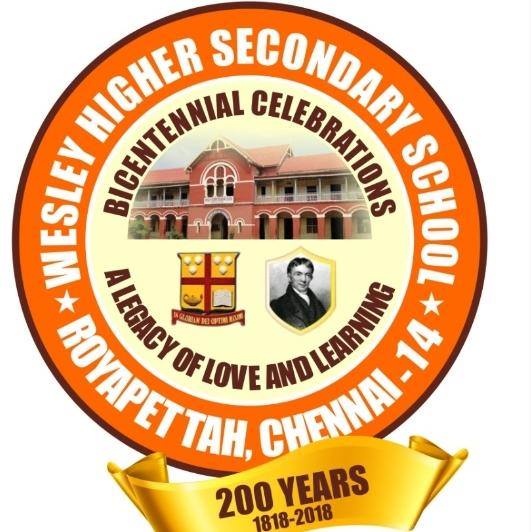 Wesley Higher Secondary Schools is one of the oldest schools in Chennai. The Wesley School founded in the year 1818 has reached the proud milestone of 200 years of dedicated educational service.
The Wesley Higher Secondary School is located in the heart of Chennai at Royapettah.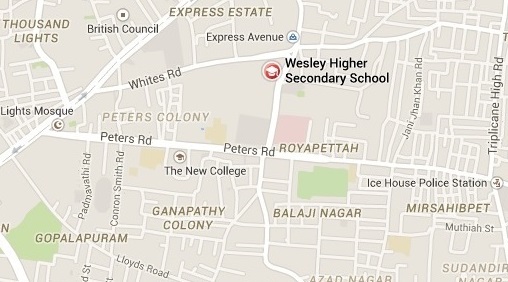 The Wesley Higher Secondary School is a Government Aided Boys School offering courses from Std.VI to Std.XII under State Syllabus of Government of Tamil Nadu. The courses are offered in Tamil and English Medium.
The school has a sprawling campus, providing not only education to the students, but also much needed lung space to the neighbourhood with over 500 trees in the campus.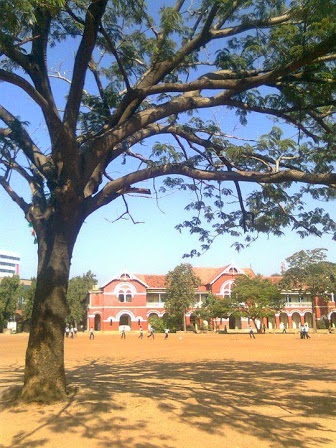 The students have the benefit of a big play ground for practicing team games. The school has been leading particularly in Hockey and Football and nurtured stalwarts who had represented the State and National Teams. The NCC Air Wing of the School offers ample scope for overall development of students along with other co-curricular activities.
Rev. Fr. Lourdusami Susai is the present Correspondent of our School.
Mr. V. Dipson Roy is the present Headmaster of our School.