Victorious Teams of the School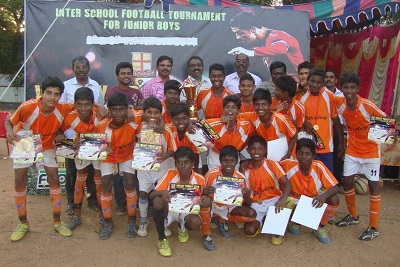 Wesley Trophy Football Tournament 2015 Winners
The Football and Hockey Teams of our School have been the winners of many tournaments at the State level.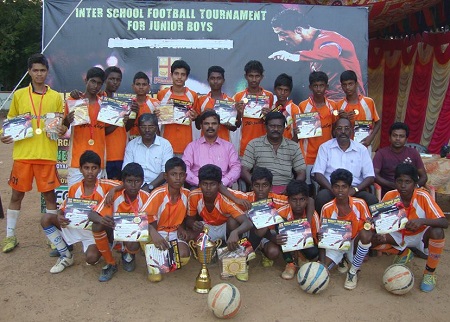 Winners of Inter School Football Tournament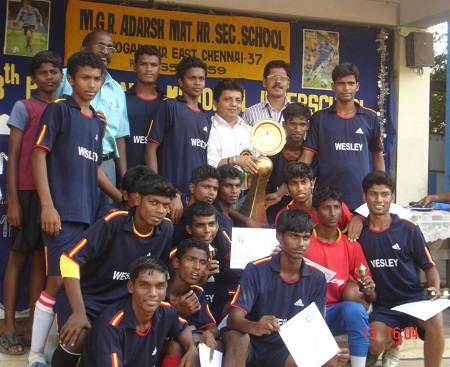 Winners of MGR Adarsh Football Tournamentl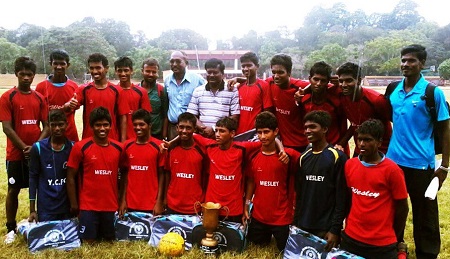 Winners of YMCA Football Tournament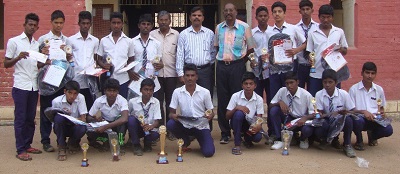 State level Republic Day Games 2015 : Runners Up in Football
Many of our old students have represented various State and National Teams and brought glory to their Teams and our School. Sri V. Baskaran, an alumnus of our School, was the Captain of the Indian Hockey Team that won Gold Medal in 1980 Olympic Games held at Moscow. Sri P. Krishnamurthy, another alumnus of our School, represented Indian Hockey Teams that won Bronze Medal at 1968 Mexico Olympics and 1972 Munich Olympics.