Thiru Vi Ka and Wesley, Chennai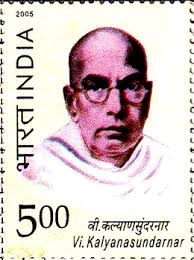 Thiruvarur Virudhachala Kalyanasundaram (1883-1953), popularly called as Thamizh Thenral Thiru Vi Ka, was a student of Wesley School and Wesley College, Chennai and later served for few years as Tamil Teacher in Wesley School and Wesley College.
Thiru Vi Ka, a saintly person in his actions, was a gifted speaker and a prolific writer. He developed a style of his own and inspired the people to renew their love and regard for Tamil language and culture. Though his achievements in life have been varied as a Teacher, an Author, an Orator, a Journalist, a Trade Unionist, a staunch Nationalist and a Social Reformer, Thiru Vi Ka is renowned for his exemplary service to Tamil.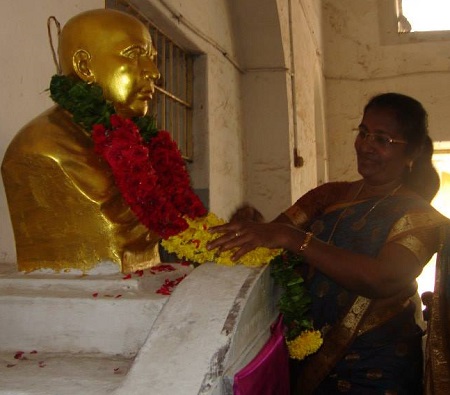 Statue of Thiru Vi Ka in the School
Various public institutions and places have been named in his honour by the Government of Tamil Nadu. Some of them include the Thiru Vi Ka Industrial Estate in Guindy, Chennai; Thiru Vi Ka Nagar Assembly Constituency in Chennai; Thiru Vi Ka Bridge over Adyar connecting Raja Annamalaipuram to Adyar; Thiru Vi Ka Road connecting Mylapore to Royapettah; Thiru Vi Ka Arts College at Thiruvarur and many Government Schools, Parks, etc.
Government of India issued a Commemorative Stamp in his honour in the year 2005.
We are proud that Thamizh Thenral Thiru Vi Ka was associated with our Wesley educational institutions in Chennai in his early years.